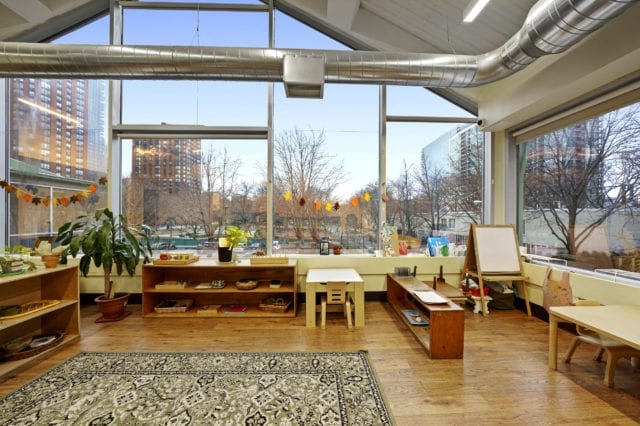 The heart of learning at AMA's South Loop School thrives in orderly and beautiful environments in which our AMS / AMI Montessori Certified educators promote the development of each child's true potential and ensure success for life-long learning. Each classroom was custom designed, uniquely suited to the needs of its students with defined spaces for each part of the curriculum and fully equipped with learning materials and child-sized features, such as reachable shelves, low sinks, chairs and tables — which are hallmarks of a Montessori classroom.
Outside, our expansive natural playground serves as an extension of the Montessori classroom, promoting safer, collaborative and more natural play and learning opportunities with ecosystem exploration and study.
At AMA South Loop, we enjoy an excellent student to teacher ratio across all programs, in which skills of independence, self-discipline, problem-solving and a secure foundation of early academic knowledge develop spontaneously within our unique learning environments.