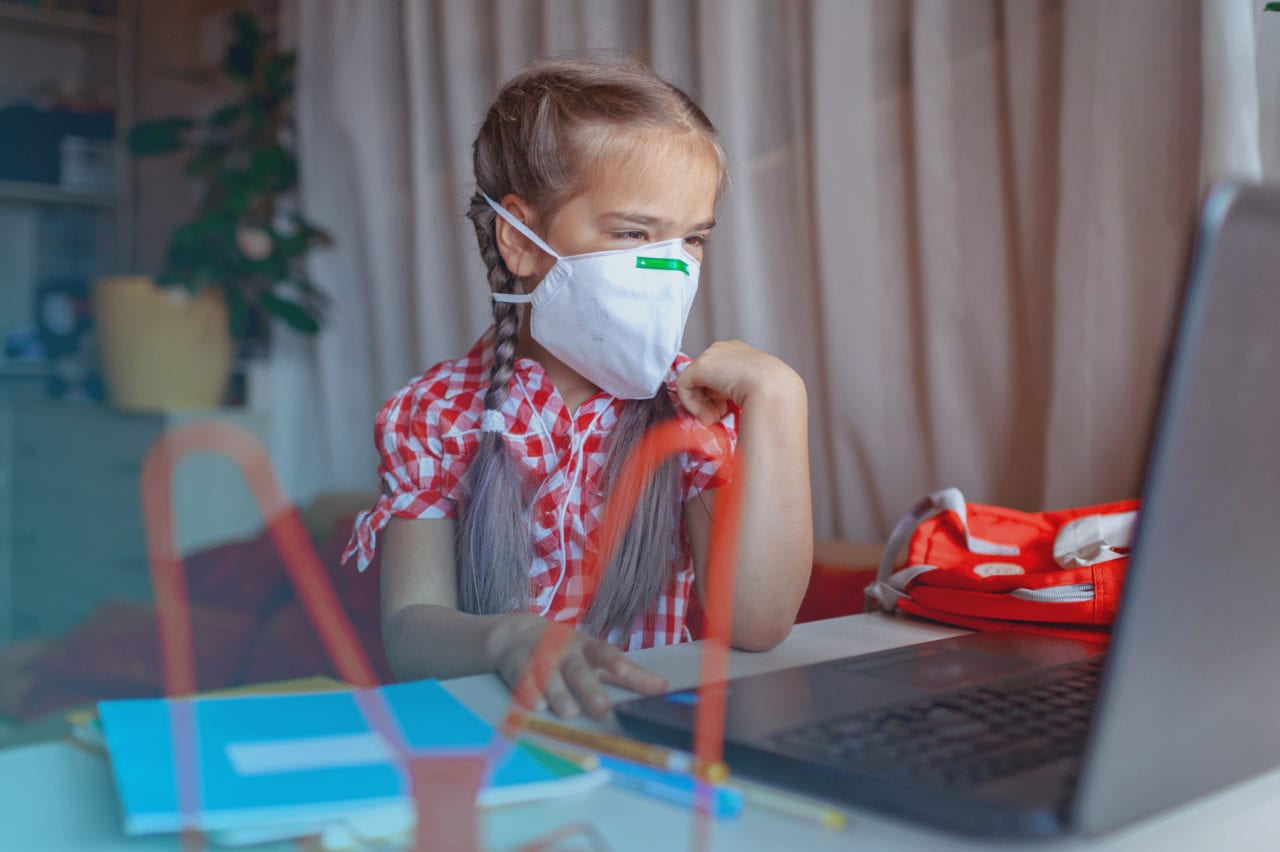 The Pandemic Is Pushing Some CPS Families To Turn To Private Schools
"This is just uncharted territory for everybody, and there are so many questions about CPS' plan," one parent said.
By Adriana Cardona-Maguigad  | Tuesday, Aug. 25 2020
Read the original story on WBEZ: https://www.wbez.org/stories/queen-of-angels-elementary-school-on-chicagos-north-side-which-is-open-with-full-time-in-person-instruction-is-encouraging-new-families-to-enroll/dbe1e8c0-daa4-4382-8dd6-5b73608c2609
---
Becky Sinclair's daughter loved going to New Field Primary, a Chicago public school on the North Side. But while the coronavirus crisis continues, she thinks her first grader will do better at a small private school.
"We are pulling my daughter out of CPS just so she can continue to get really consistent high-quality research-based instruction that I know we can rely on," Sinclair said.
This summer, many parents like Sinclair are taking a fresh look at private schools. Some say there is too much uncertainty in CPS, which recently announced plans to start the year with remote learning only, while others are going after in-person instruction.
"This is just uncharted territory for everybody, and there are so many questions about CPS' plan," Sinclair said.
The school district announced its final remote learning plan after much pressure from teachers and parents who fear in-person instruction is too risky during the coronavirus crisis. This plan expects students, kindergarten and older, to do a mix of online instruction and independent learning activities at least six hours a day.
High school students will spend most of their school day in real-time instruction online. Attendance will be taken, and teachers have to be available all day.
But this plan continues to be criticized by teachers who argue the district is not offering the resources to get the job done right, including textbooks, software and computers.
Sinclair, a former CPS teacher, is enrolling her daughter at Redwood Day, a small independent school for students with learning differences on the North Side. Sinclair co-founded it three years ago. Her school is open for in-person instruction, and she said it has the space and resources to ensure kids and staff are safe. She said her school has seen an increase in calls from CPS parents who are looking for other options.
Parents looking for in-person school.
Other private schools across the city are also seeing increased interest from CPS parents, including DePaul College Prep. The Catholic high school on the North Side usually has about 25 transfer applicants each year. But this year, "We have seen closer to or just over 50 applications for transfers and I'll say 20 of those have come in just the last month," said Megan Stanton-Anderson, DePaul's principal..
Stanton-Anderson has noticed a pattern at her school. When parents are uncertain about CPS, they often reach out.
"I do believe CPS' announcement of how they were approaching instruction this fall has had an impact on people's thoughts on what they are looking for in schooling," Stanton-Anderson said.
Some parents are looking for some in-person instruction and DePaul is offering it — two days of in-person learning and three days online.
Compared to many Archdiocese of Chicago schools, DePaul College Prep, which has more than 700 students, has a lot more autonomy and resources. It recently moved to a bigger campus, complete with a new dining hall and four new science labs.
Many other Catholic schools don't have that. Nearly all Catholic schools are going back for in-person instruction, and the archdiocese has been criticized by teachers for forcing them to go back to crowded classrooms where children are not keeping the recommended 6 feet of distance.
Other private schools like American Montessori Academy have also noticed a jump in emails and calls from parents.
The school has about 160 children, eight weeks through nine years old, and lots of space, including some outdoors. Montessori schools are known for their personalized learning model and now, more than ever, parents are attracted to that.
They're also looking to keep their children safe.
"The questions that first come up are 'Please describe what your school is doing to help protect my family, my child and the community," said Mahdi Dadrass, executive director of American Montessori Academy. This small school has been opened for children of essential workers since April. Dadrass found a way to keep children and staff safe by following strict cleanliness measures and requiring masks. "Every Tuesday, we do COVID[-19] testing for all our staff members … and then we even have outside shoes staying outside of the classrooms and inside shoes going into the classroom," Dadrass said.
"It's not an easy situation for any educators"
Though many independent schools have new interest from CPS parents, not all that translates to new enrollment. Many parents can't afford high tuition, which in some cases can be as much as $30,000 a year.
And despite their appeal, some private schools have struggled to sustain their operations. Many received millions in federal payroll protection loans. Dadrass and Stanton-Anderson say that helped keep them afloat last school year.
While both private and public schools figure out reopening plans that best fit their needs, Sinclair says they all share one thing in common.
"It's not an easy situation for any educators out there, and I do believe that all educators are doing what they can with the resources they have in this uncertain time," she said.