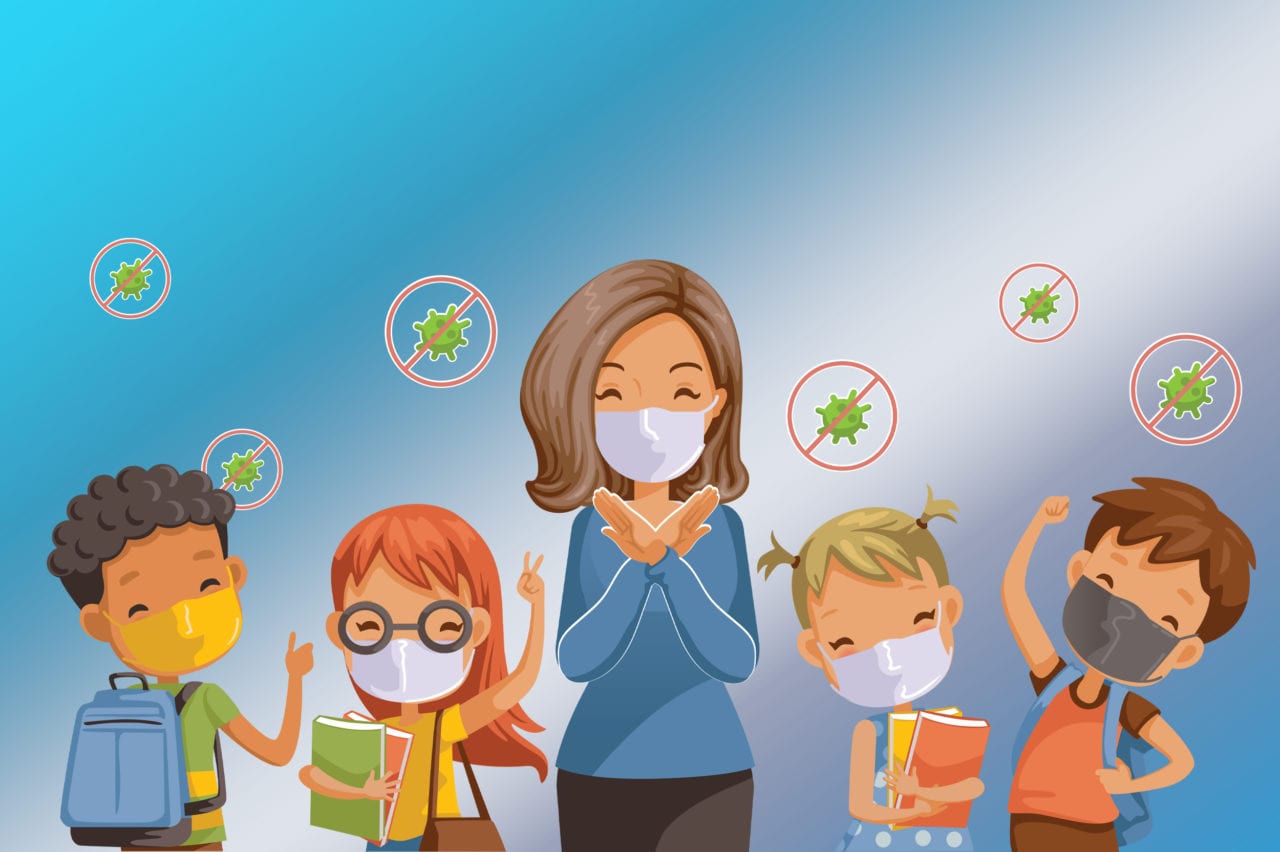 How does a school reopen during the coronavirus pandemic?
A look at a Chicago Montessori that is back in operation for essential worker child care.

Chicago Tribune | Apr 16, 2020 | 10:24 AM
Read the original story on Chicago Tribune here: https://www.chicagotribune.com/coronavirus/ct-illinois-coronavirus-emergency-day-care-essential-workers-20200416-u4ebmjcno5gzbckomhjvok6ad4-story.html
---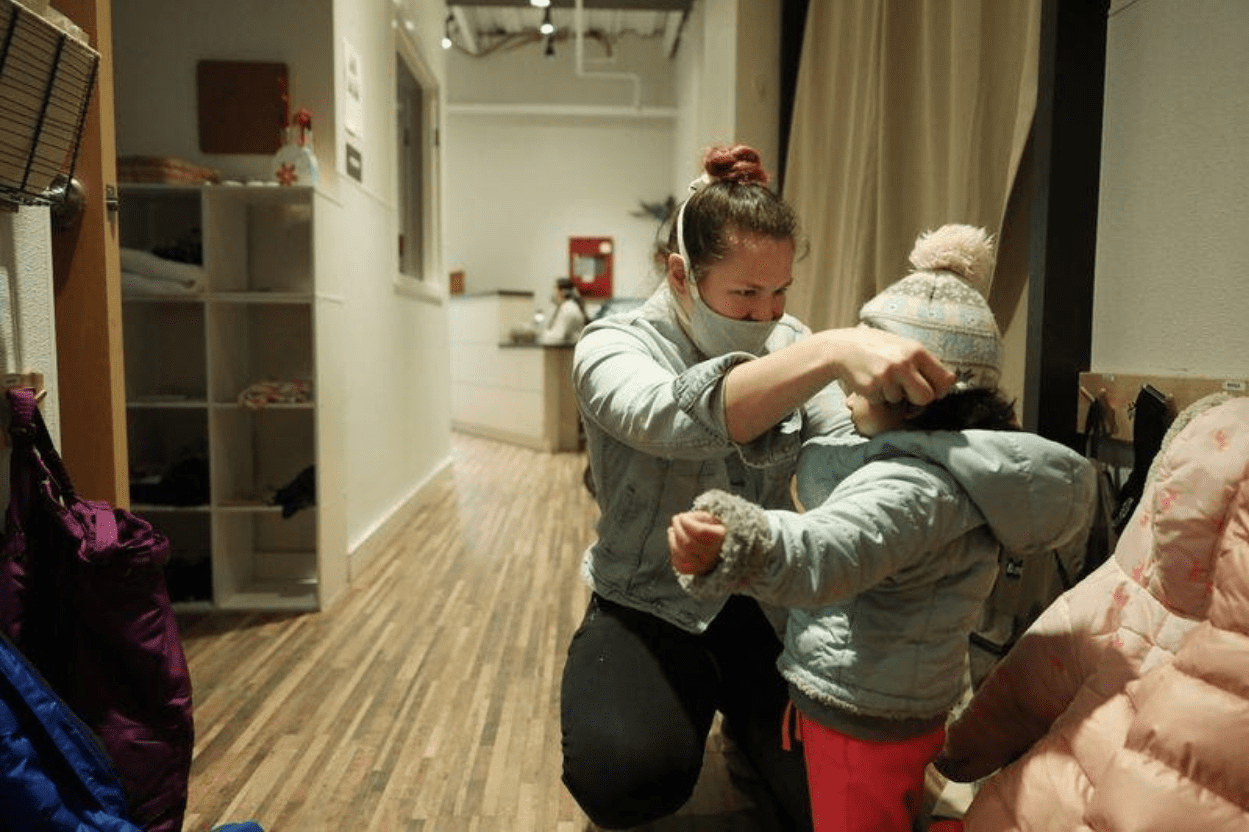 Mornings at the South Loop Montessori School now begin with thermometers, a change of shoes and diligent hand-washing. When staff arrive from their commutes, they are already wearing gloves and masks. Children are escorted, one by one, into the building after getting their temperatures checked at the front gate.
As a newly licensed emergency child care center, the school is allowed to remain open during the stay-at-home order so essential workers ― doctors, first responders, critical government employees and grocery store workers ― have a place to drop off their kids during the day.
Made possible by an executive order by Gov. J.B. Pritzker last month, the emergency centers provide affordable and safe child care for those who must continue reporting to do their jobs during the coronavirus pandemic.
But they are also subject to strict safety protocols. At a time when many businesses and services are shutting down to reduce human contact, the emergency day care centers are taking extensive steps to limit the number of children interacting and follow social distancing guidelines.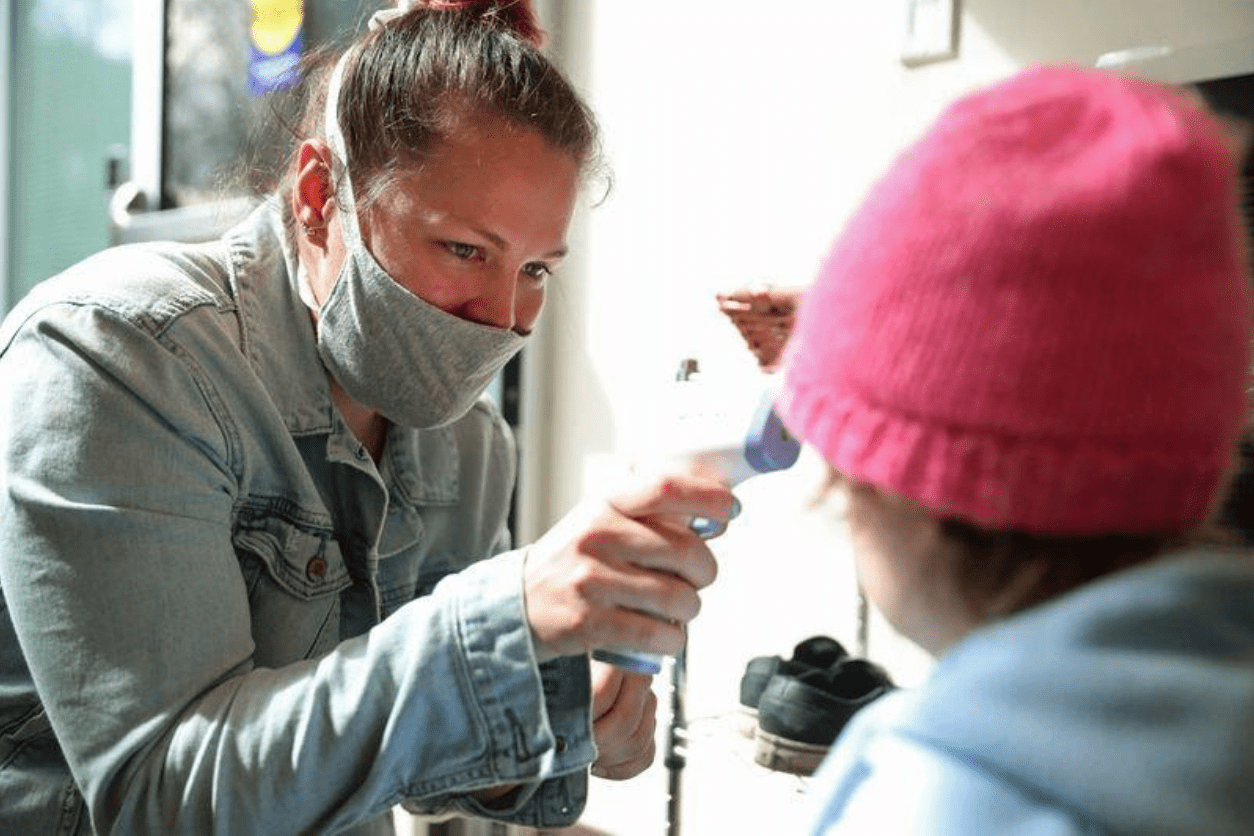 Capacity at the South Loop Montessori School is capped at 10 children per classroom, said Mahdi Dadrass, executive director and co-founder. After closing for a few days to establish a risk management plan, the school reopened last week. At the same time, it's also offering remote learning to students who are enrolled in school classes but not eligible for in-person supervision. Under the statewide stay-at-home order, the school remains closed through April 30 for those children and for day care clients who don't qualify for the emergency services. 
The school accepts children starting at 8 weeks up through age 9. 
"It was a very dynamic situation, and we were definitely working quickly to continue to serve our existing families of close to 150 students to continue their path in Montessori education while pivoting to serve essential workers within our existing student body as well as those in the community," Dadrass said.
In total, about 600 locations in Illinois have received the emergency day care licenses, according to a spokesman for the state Department of Children and Family Services, which is overseeing the program. Sites licensed as centers can receive a maximum of 50 children, with no more than 10 per room, and the kids cannot mingle freely. There are also home day care programs, which can take in up to six children at a time. The state is deeply discounting the cost of daycare for essential workers. 
Most of the approved sites were already offering day care and applied for the special license, according to DCFS.
That was the case for South Loop Montessori, though it upgraded its building with a new ventilation system before reopening. Though much needs to be learned about how the virus spreads, the school purchased additional air filters as an extra precaution, Dadrass said.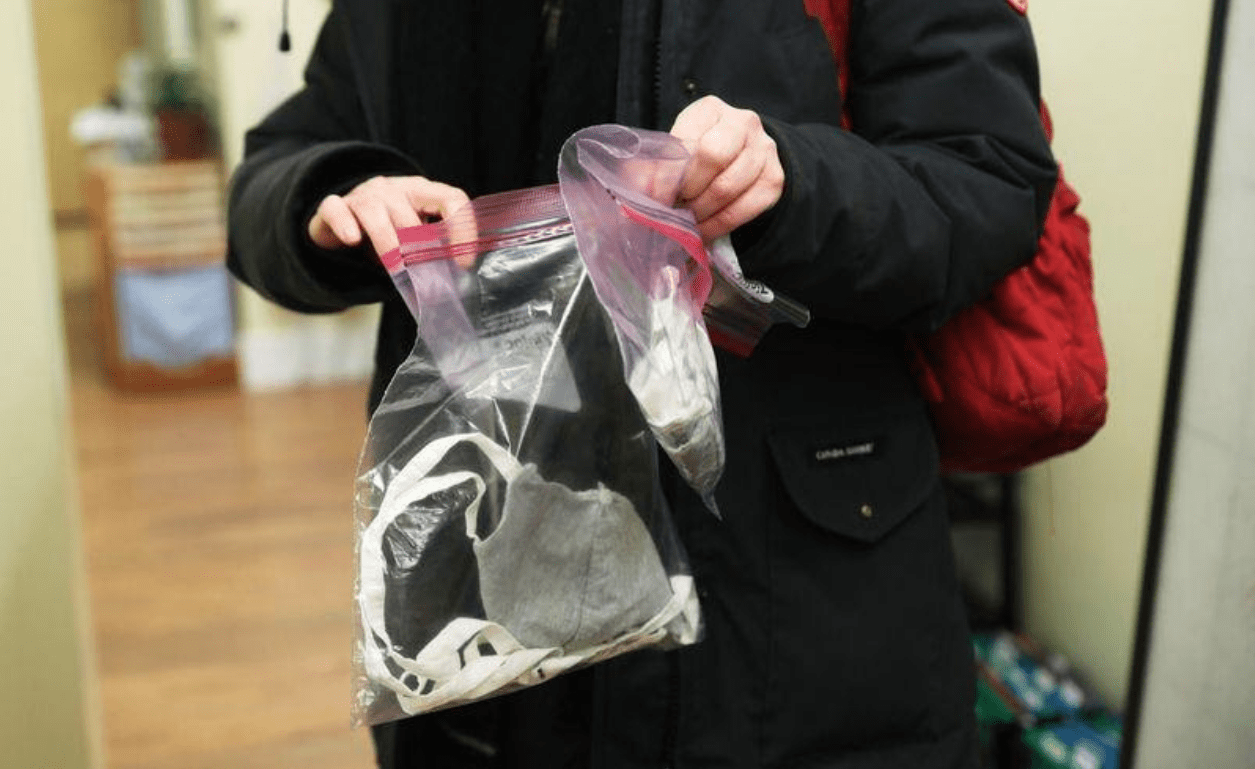 Drop-off and pickup procedures were also changed. Parents are not allowed inside the school and must call the school prior to arriving so a staff member can meet them at the entrance, Dadrass said. School workers, who are also subject to temperature checks, make sure the children don't have a fever and bring them into the school after they change into indoor-only shoes. For lunch, children receive individually packaged food from an organic catering company.
While all students are offered a face covering, some are still getting used to them, said School Director Kylee Burke. Since the children are seeing neighbors and parents wear the masks in their everyday lives, the school is trying to teach practical lessons about their use, Burke said.
"Especially in one of our older classrooms, we've been having the children practice putting them on, kind of learning about what they are for," Burke said. "Some of them are adjusting to wearing them, they are not used to having something on their face like that, so when they do get uncomfortable, we are working with them and taking a break."
In announcing the expansion of the emergency child care centers earlier this month, Pritzker praised providers across the state supervising children in their homes or at their facilities.
To make the service more accessible, Pritzker said the state would shoulder much, if not all, of the cost of day care services for essential workers through its Child Care Assistance Program. Workers only qualify, however, if they have no other options for supervision and no other household member is working remotely.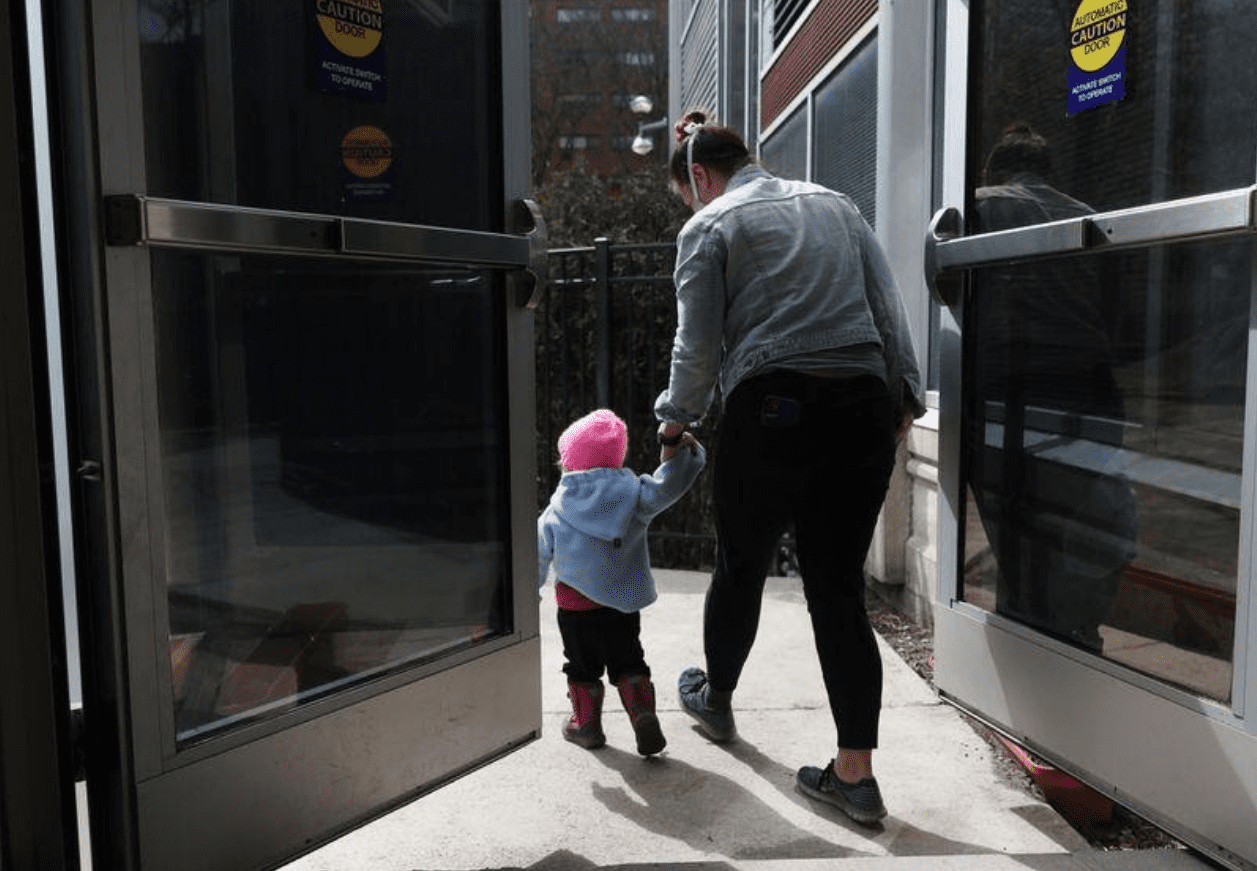 "Our essential workforce deserves to know that their kids are safe and cared for in a small and affordable group setting," Pritzker said during an April 5 news conference.
The governor also said that the state will pay emergency child care providers enhanced reimbursement rates of 30% to offset the cost of taking on smaller groups of children.
At South Loop Montessori, the staff is trying to keep the children upbeat and offer a sense of normalcy. Only about 10 children are enrolled as part of the emergency service, and the school has room for more. 
"Things look a little bit different than what they are used to, so there's always going to be a time for them to learn new routines, but it's been so nice seeing them," Burke said. "When I use our observation windows to check in on classrooms, I see lots of smiles. They seem to be happy to be around other children."